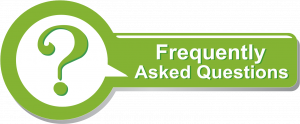 FAQ – FREQUENTLY ASKED QUESTIONS
What is about GEPEA Accreditation and Affiliation?
Answer: GEPEA offers many different life-long learning courses, skills & career development programs for international learners, professional executives and adults pupils. Apart from this service, GEPEA is an International Apex Academy for Global Accreditation and Affiliation center for Academies, Colleges and Professional Training Institutes. Any institute such as Academy, Professional Training Institute,  College, and CPE (Continuing Professional Education) oriented Institutes may submit their Accreditation or Affiliation Application in a written form to GEPEA International Board for details information regarding Accreditation, Affiliation and Partnership Process. Contact: E-Mail  [ gepea.official(AT)gmail.com ] or C.C. to  [ office(AT)gepea.eu ], Please mention in Subject Line:  GEPEA Accreditation and Affiliation.
What is the meaning of GEPEA?
Answer: GEPEA stands for "Global Educational & Professional Excellence Academy (GEPEA)".
What is the meaning of GEPEA EUROPE?
Answer: Yes, GEPEA EUROPE is the other short name of GEPEA "Global Educational & Professional Excellence Academy".
Is there any GEPEA Accredited, Affiliated, and Partnered Centers [GEPEA Approved International Study Centers] located globally?
Answer: Yes, GEPEA have Accredited, Affiliated, and Partnered Centers located in many countries Internationally. For details information, you may contact to GEPEA office via E-mail.

Does GEPEA issue Awards to a really deserving candidate/individual?
Answer: Yes, GEPEA have strict rules and regulations, follows the rigorous profile scrutiny process to award any honors, recognition, etc.
IS GEPEA PROVIDE EDUCATION THROUGH DISTANCE LEARNING/E-CAMPUS/OFF-CAMPUS/ONLINE MODE?
Answer: Yes, GEPEA EUROPE Provides Education Through Distance Learning/E-Campus/Off-Campus/Online Mode.
IS GEPEA PROVIDE TRAINING & CERTIFICATIONS VIA OFFLINE & ONLINE?
Answer: Yes, GEPEA EUROPE Provides training upon different courses/topics and issues certificates of achievement among participants. That can possible via both online and offline mediums.
IS GEPEA ACADEMIC EVALUATION SERVICES FOR USA AND CANADA for WORK, IMMIGRATION, OR EDUCATION PURPOSES?
Answer: Yes, for example, the concerned student may take "Foreign Educational Credentials Certified to the USA Equivalent, Canada (CA) Equivalent (Conditions apply)" from the following Academic Evaluations Is a sister concern of the VELIDENTIAL CORP., CALIFORNIA, USA. Or the very similar support service you may take from the other firms listed here https://academicevaluations.org/prices/
IS THE GEPEA EUROPE ACCREDITED, AFFILIATED, AND PARTNERED?
Answer: Yes, GEPEA EUROPE have accreditation with the following mentioned international organizations as well as reputed European Academic International Scientific Research Journals, significantly GEPEA obtained EDUCATIONAL SERVICE QUALITY CERTIFICATE i.e. ITQSM CERTIFICATE – Quality Assurance in TQSM (Total Quality Service Measurement) Certification (Logo attached below) and having attachments with other International organizations. GEPEA EUROPE Strongly believe in Top Quality Distance Learning, Ensures modern type of Online education, to deliver quality education is our prime intention hence, we don't jump to spend huge volume of expenses, if we do so then our organization's tuition fees, admission & certification fees, honorarium of the faculties will be raised dramatically, in a word the amount of program fees will be increased that may be out of control for our low economy countries students, participants, and global academic researchers.
     ITQSM CERTIFICATE – Quality Assurance
For your better understanding, we may say that though accreditation is a buzz word rather is a really complex issue, there are more than hundreds of organizations available which offers accreditation but GEPEA EUROPE highly encourages & practices its principle goal to deliver top-quality education internationally maintaining ethics, morality, standards, rules & regulations etc. Last but not the least, we have "VERIFICATION/CERTIFICATE VERIFICATION PROCESS", we help verifying certificates via online/E-Mail.
Accredited, Affiliated, Partnered International organizations: 
EIEAS Institutional Accreditation Certificate [Certificate may be seen on the GEPEA Accreditation Page]
EIEAS (European International Education Accreditation Standards)
Certificate-Accreditation -GEPEA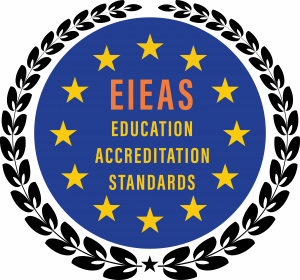 IEQAB – International Education Quality Accreditation Body, IEQAB 2022 Accredited & Certified 
[Certificate may be seen on the GEPEA Accreditation Page]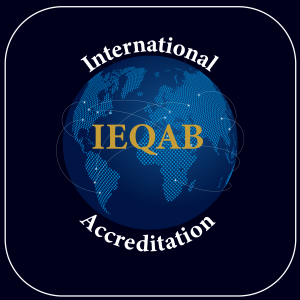 GEPEA EUROPE's approved study center is available in South Africa, LIBERTY HILL ACADEMY (LHA).


South African community to celebrate the impact that Liberty Hill Academy has had on their lives, a chance to reflect, and to look to the future. Recognized as the country's second strongest brand, Liberty Hill Academy offers world-class, internationally recognized GEPEA EUROPE academic programs in the South African entire continent.
2. EUROPEAN INFORMATION FEDERATION (EUEF),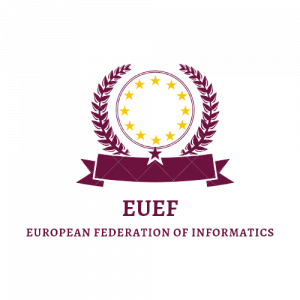 3.  Georgia Psychologists Federation (PSYFED),  You're invited to view our Accreditation Recognition here in the PSYFED Website link. 
4.  WORLD UNIVERSITY OF SPORTS, IRAN, Please see the certificate in the GEPEA Accreditation page.
5. UNIVERSITY OF NORTHWEST, TURKEY (UNW), University of NorthWest, Turkey is affiliated and Collaborative Partnered with its mother concern, Northwest University, Headquartered in the USA (United States of America). NorthWest University is an ISO 9001 certified international university with campuses and representations in 19 different countries, known for excellence, creativity and an innovative approach to learning. UNW is internationally recognized with its campuses, study centers available in USA, Canada, Europe, European Union, Middle East & Africa, South Asia, Far East Asia and so on.
In collaboration with GEPEA EUROPE AND University of NorthWest, Turkey inaugurated highly career oriented Professional Programs and Academic Diploma Programs such as Diploma, PG Diploma, Professional Bachelors, Masters, M.Phil, Doctorate (Ph.D) and other Professional Awards such as Associate Professorship, Professorship and Honorary Doctorate (Ph.D) degrees in different disciplines.
6. RESEARCH CENTER FOR DIPLOMATIC STUDIES (RCDS), West Indies. EduQual Accredited.
7. Certificate of Records, Japan,  Certificate of Accreditation, and Affiliation may be reviewed in the GEPEA Accreditation Page.
8.  Advanced Solutions Technical Institute , Trinidad and Tobago, West Indies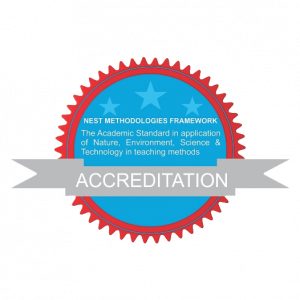 Please, Have a look at the below attached Accredited Certificate
NEST SAGlobal Educational & Professional Excellence Academy (GEPEA)
NEST-RUBRIC-PROCESS-CCLP-Worldwide
10. You may find us on Edu Connector, INTERNATIONAL EDUCATION NETWORK GmbH & Co. KG, Germany, This is an highly trusted Edu Partner Network with more than 20 years of experience in the edu sector:
11. TWCMSI – ThoughtWares Consulting & Multi Services International.
TWCMSI is an Accredited and Approved Education Programs Service Provider of GEPEA EUROPE.
IS THE GEPEA EUROPE APPOSTILE AND NOTARISED CERTIFICATE?
Answer: Yes, GEPEA EUROPE issue and deliver certificates, students credentials via International Courier after Apostille / Attestation or notarized papers (If necessary).   *** Conditions Apply.
IS THE GEPEA EUROPE A UNIVERSITY?
Answer: GEPEA EUROPE is a globally recognized professional independent, autonomous, educational apex body and European International institution where education, certifications, awards, honors and recognition goes together without age limit and study gap barriers but not a traditional university alike.
IS THE GEPEA RETURNS ADMISSION FEES, REGISTRATION FEES, OTHER FEES TO STUDENTS/PARTICIPANTS?
GEPEA preserves very strict financial return policies rights. Once you have paid or cleared fees (Partially or Fully) to GEPEA office via PayPal, Bank to Bank SEPA/SWIFT Transfer, or MoneyGram, WesternUnion, Xpress Money, Ria Money Transfer in any mediums, GEPEA wont's refund any such fees either partially or fully under any circumstances. Hence, GEPEA financial office earnestly request you or to any related concerns, before transferring any fees to GEPEA, we kindly instruct our potential students or participants to clearly read this open circular and notice. Thank you advance for your kind understanding and cooperation.
IS THE GEPEA EUROPE PRESERVE CONFIDENTIALITY AND RELIABILITY?
Answer: Yes, of course, GEPEA EUROPE have provision to maintain and practice confidentiality, privacy and reliability. It won't share any personal data, information to third parties.